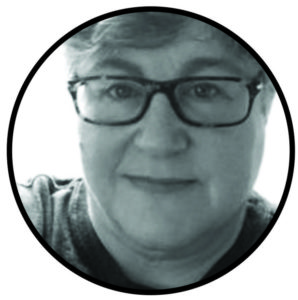 Deb Beck co-founder of BigBunny Marketing and brings 25+ years of design and marketing expertise to the group. Prior to BigBunny, Deb was an established solo-preneur, BeckDesigns and worked collaboratively with other professionals to provide a complete focus on business marketing. She is a driven and focused leader who partners with her clients to deliver results. Her greatest asset is listening — listening to you, the client, talk about your marketing needs, and to create and execute a successful business marketing plan. Deb, an award winning designer, was named one of Women's Business Boston top designer and won Domtar Paper's award for BBRI Annual Report. 

  deb@bigbunnymarketing.com
---
Jamison Jacobs co-founder of BigBunny Marketing brings 20+ years of technical experience. Formerly the co-founder of Fissure Company, Jamison developed websites, social media marketing, SEO, email marketing campaigns, sales funnels, databases and overall marketing strategy for businesses. Creating smart websites with professional design allows for Big Bunny Marketing to offer top tier services at a great value to our clients. 

  jamison@bigbunnymarketing.com
---
Petula Lapin, Office Manager of BigBunny Marketing brings 10+ years of marketing admin performance. Formerly Senior Admin for Carrots, Inc, she was the catalyst behind the mini carrot revolution. Petula, now looking to expand her warren of knowledge and felt that BigBunny was the perfect patch! Email Petula with any questions: petula@bigbunnymarketing.com